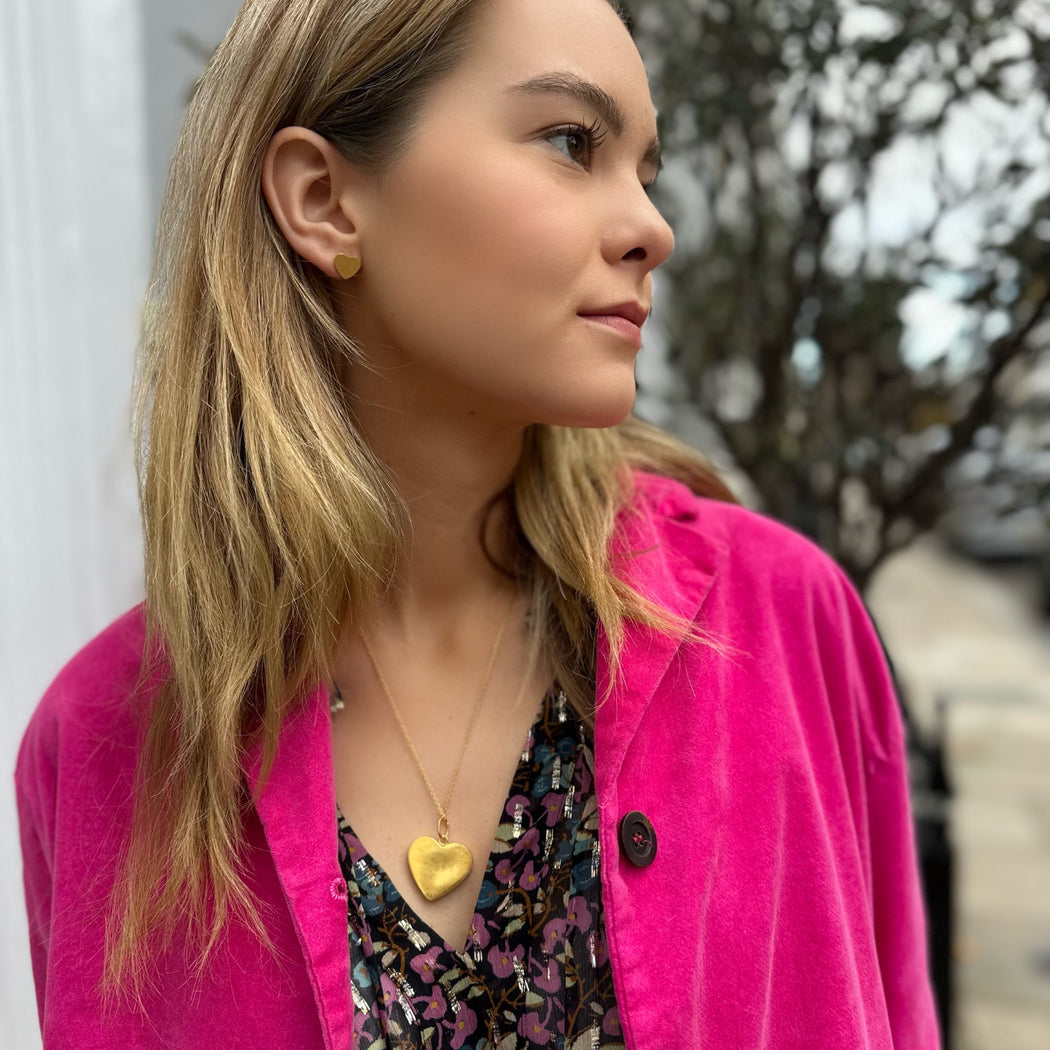 Pippa Small Heart Pendant Necklace
The Turquoise Mountain collection is a project that works with the skilled artisans of Afghanistan, respecting the craftsmanship, heritage and traditions. Her collaboration ensures safe and sustainable livelihoods for local female creators, and inspires creativity and a sense of pride in this beautiful culture. Vermeil is a gold plating technique that requires a thick layer of gold creating these beautiful chunky hearts.
London based Pippa Small was the first jewellery designer that we represented at The Cross. An ethical brand that creates beautiful pieces inspired by Pippa's travels and her passion for protecting indigenous lands and biodiversity. 

Additional Information