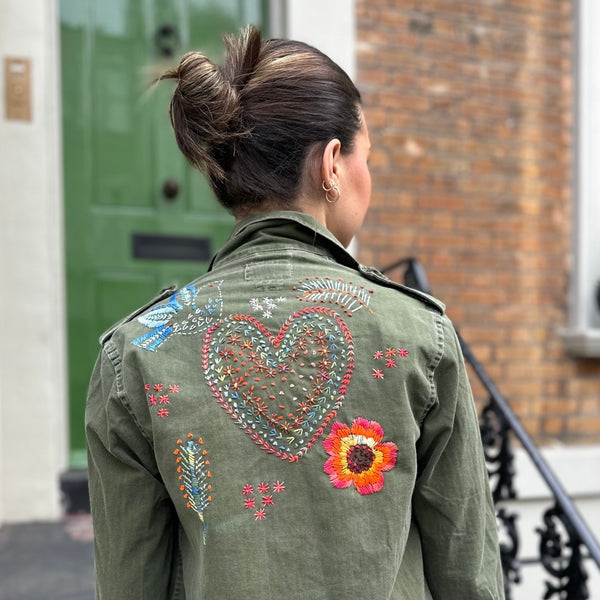 Exclusively Cross
Our Exclusively Cross project takes forgotten pieces whether they are preloved, damaged or deadstock; and reinvigorates them. Celebrating sustainability and the art of visible mending, owning such a piece, you are giving it a new chapter. 
We have collaborated with our longstanding embroider Shirley McLauchlan on this unique collection. Shirley is passionate about repairing and stitching old or damaged textiles and breathing new life into them. Sam and Shirley have picked delicate motifs and bold colours. Each piece is totally unique and one of a kind, making them more special than their beginning.
Sam has also taken resource from her Grandmother's sewing box, her collection of textiles and vintage dealers. We have experimented with vintage buttons, corsages and French lace.