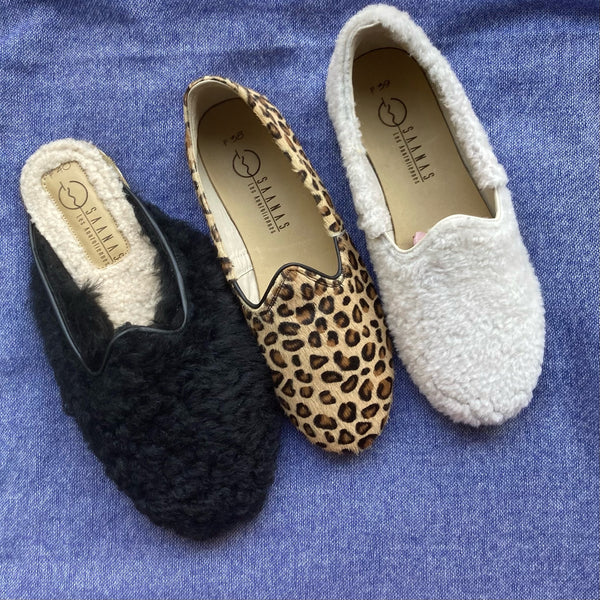 Saanas
What you have in front of you, and soon on your feet, is a
dream shoe
. As simple as it is elegant, it combines all the qualities:
comfort, versatility, durability
... it can be worn on any occasion. 
It is as much for the city as it is for a holiday, it weighs nothing and will make you
look light
, whether you are at work or travelling.  
Saanas are like
a second skin
. After a few hours, you won't feel them anymore and you'll walk like on clouds.