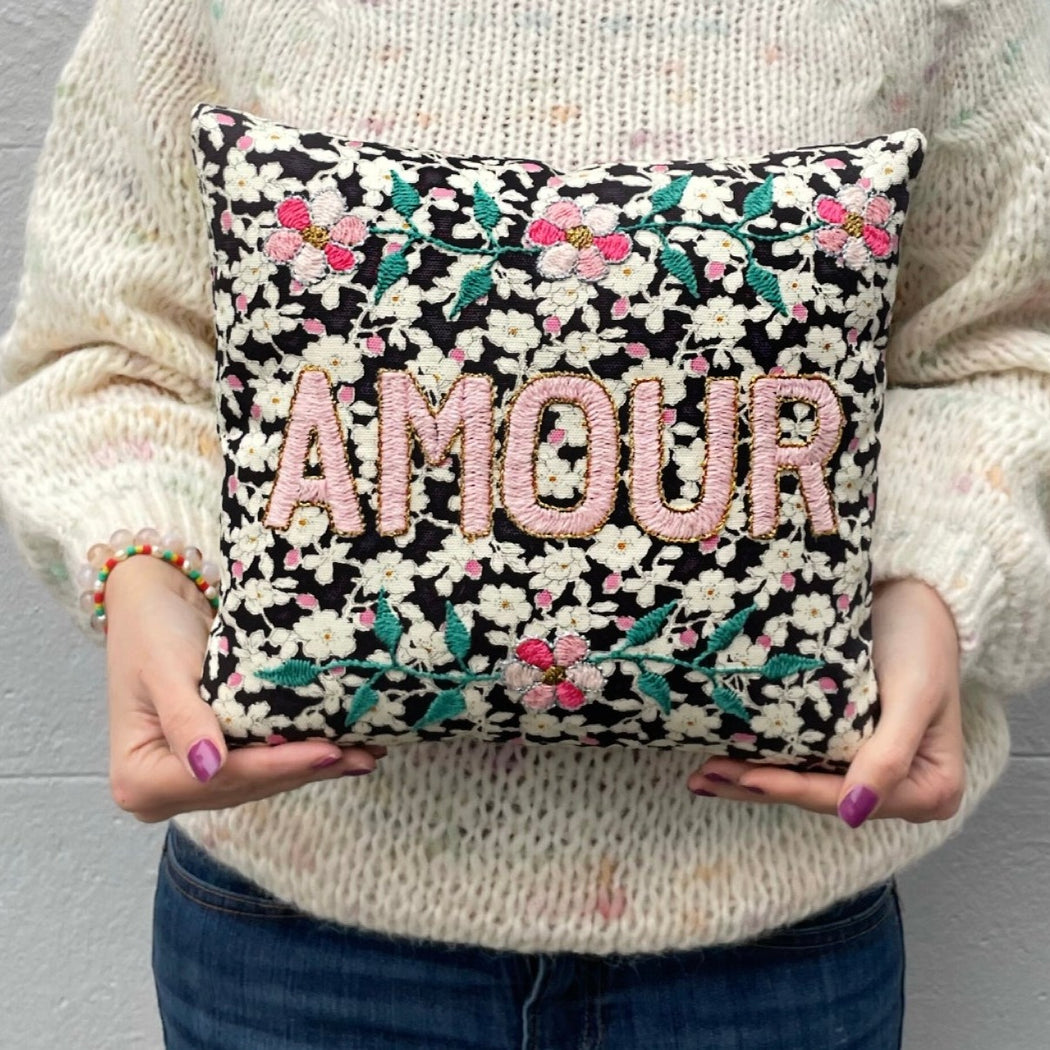 CSAO Amour Square Cushion in Black Floral
Each piece by CSAO is unique. We have been proud stockists of CSAO after stumbling across them in Paris. Ondine Saglio of CSAO has brought the art and tradition of embroidery to many women in West Africa and Senegal.

Previously unable to make a living in difficult circumstances, these women can now provide for their families with a regular income, while creating through artisanal and meticulous craftsmanship, unique, one-of-a-kind pieces.
Additional information
Approximately 17 x 23cm
Inner provided
Dry clean only
Made in Africa