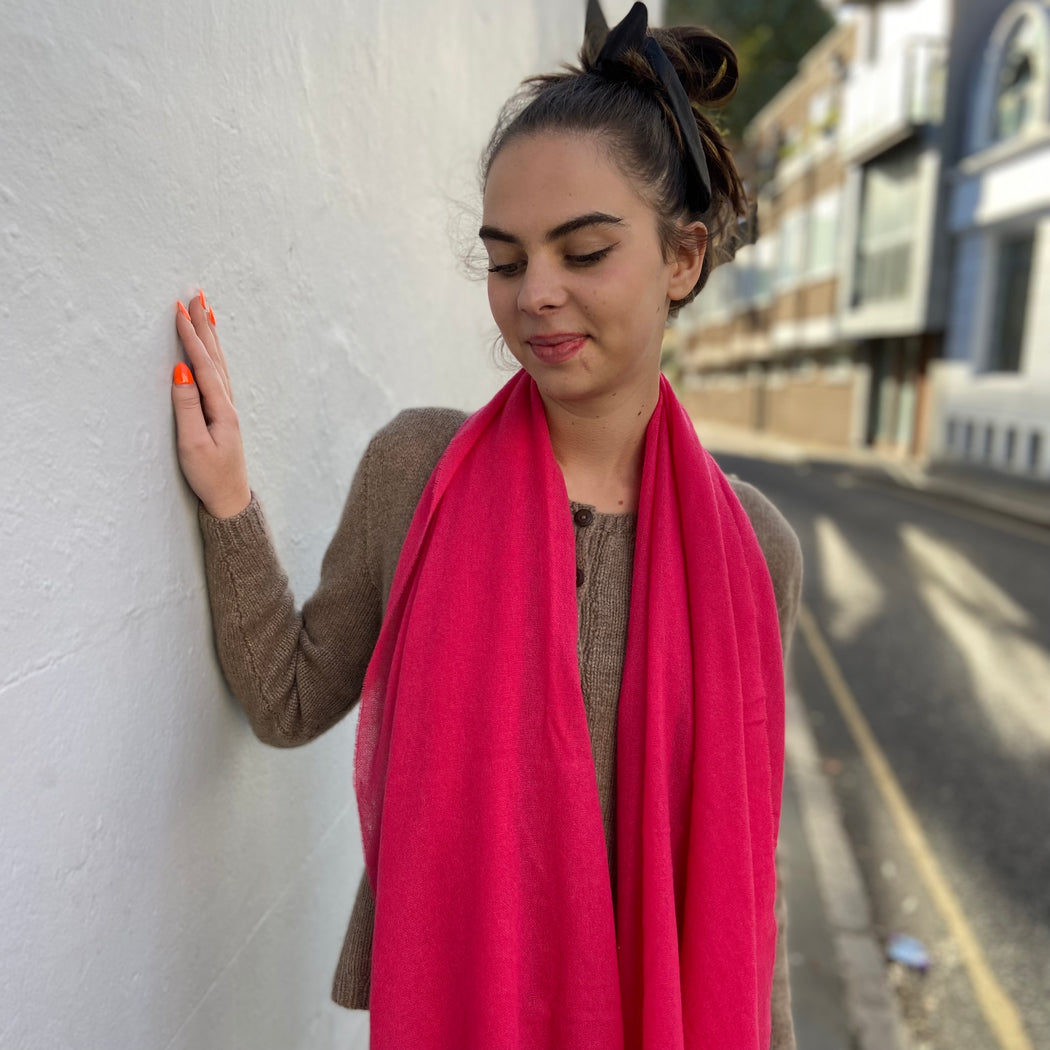 English Weather Fine Cashmere Hot Pink Scarf
English Weather bring us an irresistible rainbow of the most sumptuously soft scarves. This cashmere accessory is the perfect all-year-round piece. It is a fine, loosely spun gauge, the light weight is simply heavenly. We love the detail of the feathered fringe ends The only difficult decision is... which colour?
Additional Information 

100% Cashmere

Handwash or dry clean only

75 x 180 cm

Made in Italy

Due to the delicate yarn, be cautious of jewellery snagging.