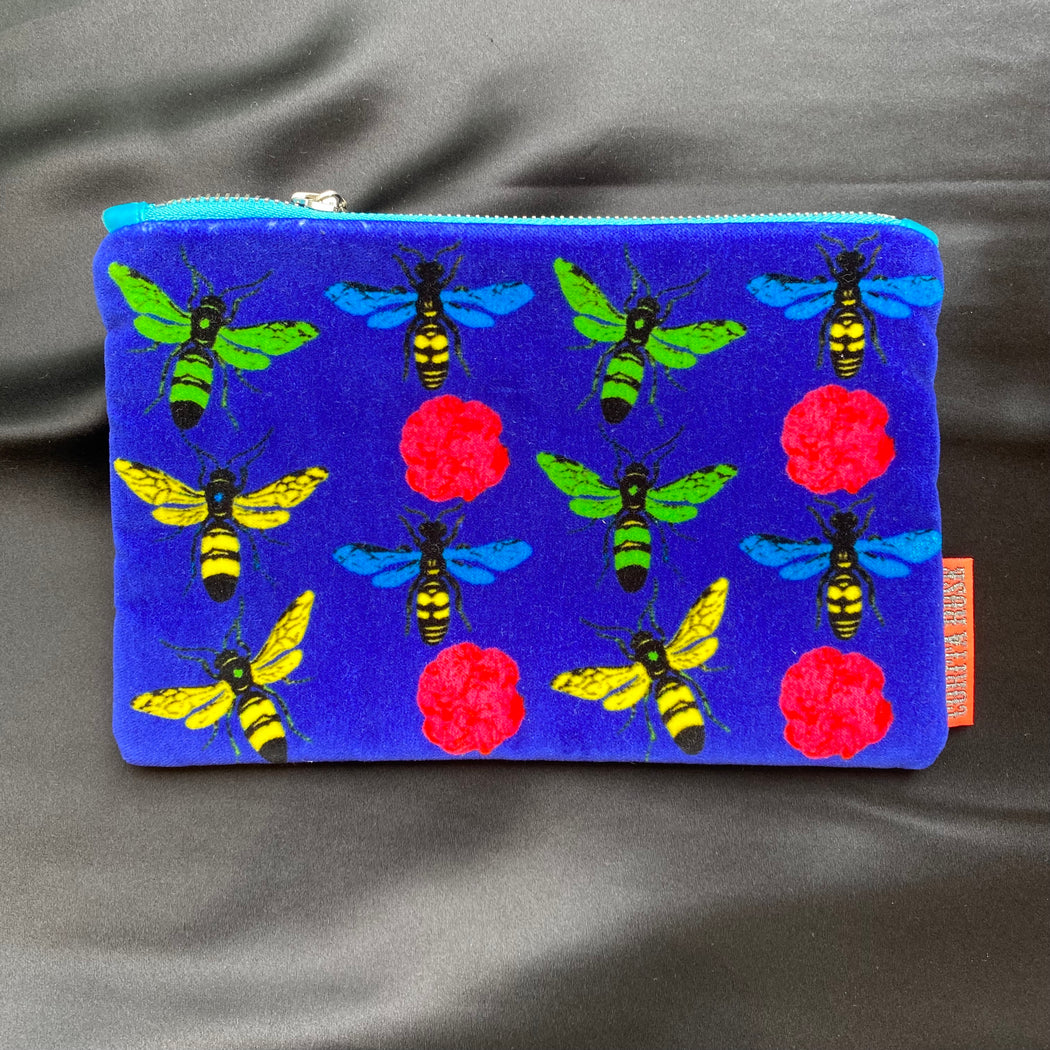 Corita Rose Blue Bee's Pouch
An array of vibrant velvet clutch bags in many gorgeous designs, Corita Rose's pouches are a bestseller. Not only a unique gift but perfect as travel wallet, evening clutch, jewellery bag, cosmetic bag... the possibilities are endless. 
Corita Rose is a textile design company founded by artist and designer Caroline Ritchie and her husband Joshua. Caroline creates rich fabrics with strong imagery and vivid colors inspired by different cultures and eras, from tribal and folk art, to heraldry and medieval designs.
Additional Information 
Cotton velvet with a silk lining.
23 x 14 cm
Hand Made in England
Includes a Corita Rose gift box