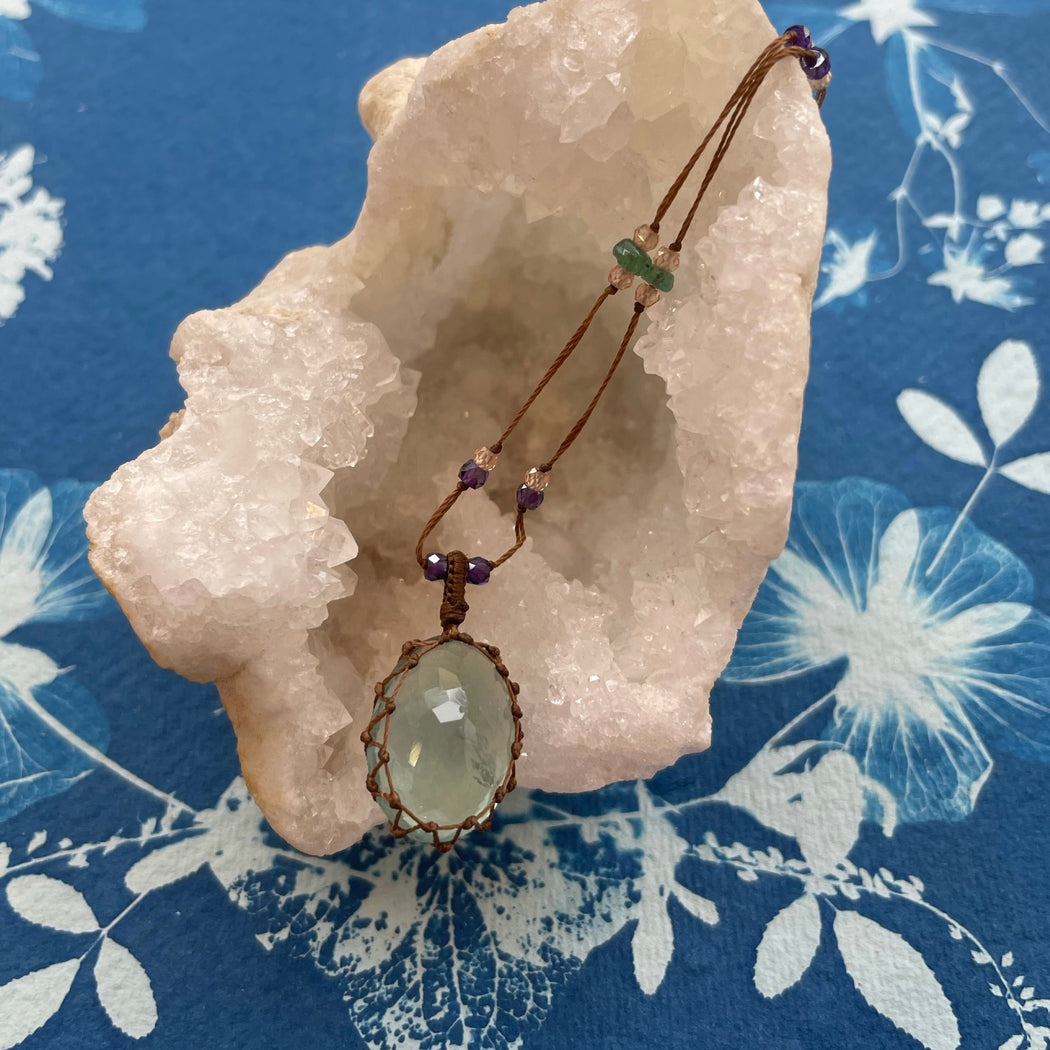 Sharing Fluorite Green Short Necklace
A delicate handmade piece, each Tibetan necklace has a faceted pendant on a resistant coloured thread, strewn with tourmaline and zirconium beads.

Additional Information
Gemstone dimension: 2,5 cm x 1,8cm
Length 54 cms
Care advice: Resistant to fresh water. Avoid salt water, chlorinated water and all corrosive or abrasive products.